Click here for Results and Reports
Click here for Photos
Click here for Videos
UK CHAMPIONSHIP 2009 - It's Coming!!!
Birmingham was extremely proud to have hosted
the very memorable UKC '08
, Birmingham and the surrounding area remains the centre of much KO2 action, and with Birmingham being home to the reigning UK Champion (Jon G), we just had to do it again!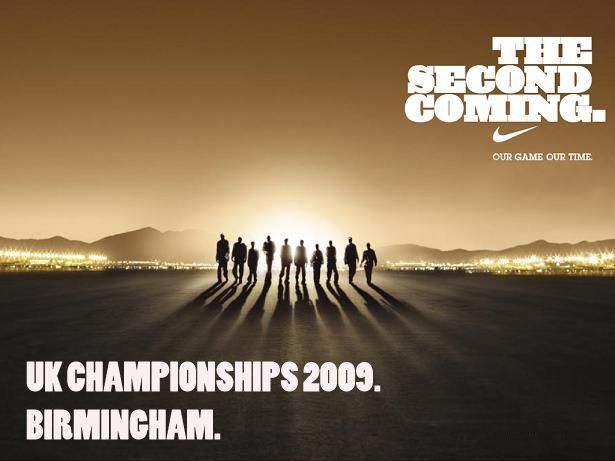 Who will be the next UK KO2 Messiah ? Could Jon Walks-on-Water Greenaway do it again ? Maybe someone new will arise from last year's holy trinity separated only by goal difference ? Perhaps the evil anti-christ will go the extra mile this time and reach the promised land? And God only knows what other contenders there's sure to be in the race to join that elite group of ...
The Chosen Ones
UKC '02 Champion - Rikki F
UKC '03 Champion - Martin J
UKC '04 Champion - Martin J
UKC '05 Champion - James B
UKC '06 Champion - Dan C
UKC '07 Champion - Gianni T
UKC '08 Champion - Jon G
The journey to answering all of these questions and more begins here...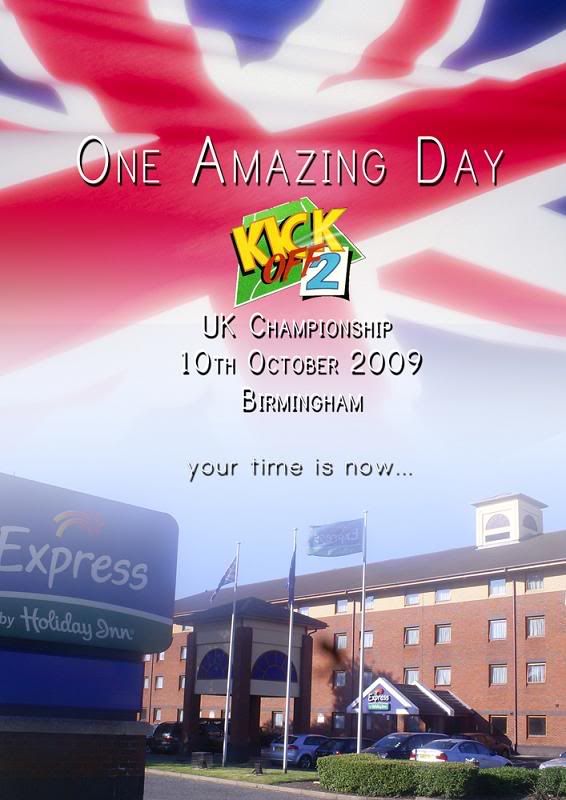 Steve and I propose to organise a 1-day, UK-only event on Saturday 10 October 2009. Exact details are to follow but we're hoping to have one big x1 league as well as some kind of fun cup competition with the day running something like 10am to 6pm. As
previously stated
, we'll be adopting the same tournament settings as the last two major UK events (i.e 2x5mins, normal pitch, no wind, A=B, slidefree and PBD mix). We plan to use the same
venue
with its excellent facilities and
central location
. One of the things that made last year's UK Championships so special for me was the mixture of regular players and those making comebacks/debuts. We hope this trend continues, and we hope everyone will support our efforts to create a positive and enthusiastic mood for the UK Championships 2009.
We're keeping costs as low as possible again and based on attendance of about 16 players we can expect to cover the room/trophy costs for a fee of just £10 each
. Not bad for the UK's KOA's national gathering, full of KO2 magic including of course the crowning of the UK Champion 2009!!!
We're looking to have 10 confirmed players before we book/place a deposit on the venue.
Once we're booked up, we'll then see what interest there is for 5-a-side footy and/or a meal as well.
This thread is to be used to confirm your attendance and offer hardware support. Please post in the following format:
Name: JUSTDO IT
Confirmed: Y/N
Hardware: xAmiga, xTV/Monitor, xScart/Cable etc

This is sure to be special so come on all you UK KO2 fans - take part in the fun and join us - let's make this happen now!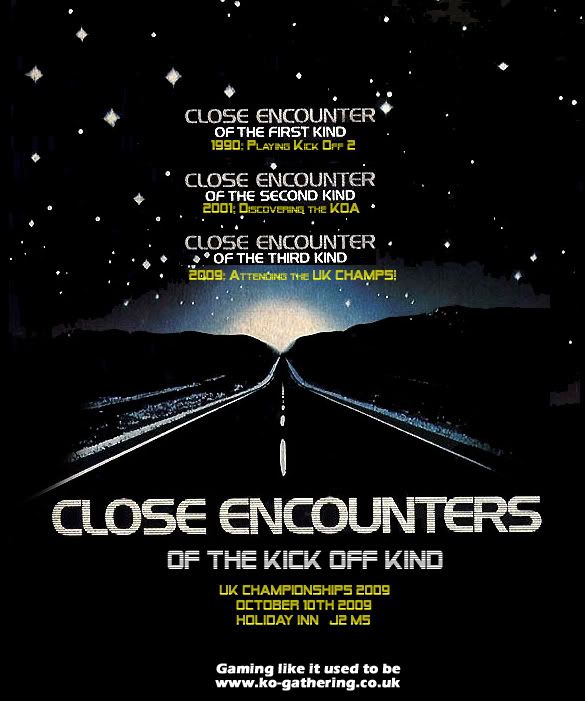 Confirmed
1. Garry C
2. Steve E
3. Steve C
4. Mandhir S
5. Simon K
6. Graham S
7. Andy G
8. Ren A, KOA Debut
9. Jon G
10. Martin B
11. Grant B
12. Andy E
13. Andy H
14. Robert S
Interested (awaiting confirmation)
Lee M
Equipment
1. Amiga (Garry C), TV (Garry C), Scart (Garry C)
2. Amiga (Steve E), Monitor (Steve E), Leads (Steve E)
3. Amiga (Robert S), Monitor (Robert S), Leads (Robert S)
4. Amiga (Martin B), TV (Martin B), Scart (Martin B)
5. Amiga (Graham S), TV (Graham S), Leads (Garry C)
6. Amiga (Sid), TV (Sid), Leads (Sid) * will be leaving at 4pm
7. Amiga (Robert S)
8. Amiga (Andy H),
PSU (Robert)
Timetable
10.00 Arrival + Equipment Set-up + Practice Games


10.30 Registration + Payment


10.45 Announcements - Tournament settings and Timetable
11.00 Gold and Silver Fun Cup Draws!!!!
Tournament Commences
18.00 Tournament Ends
Declined
Paul M
Simon B
Mark E
John R
Ben C
James B
Rikki W
Pedro Q
Steve B
Martin J
Wayne L
Darren G
Mark W
Awaiting Reply
Nick P
Dan C
Greg P
Hadyn H